Blog Royal India Thailand
Welcome to the Royal India Thailand blog. This is where you will find the latest information, menu highlights, and promotions for Royal India Thailand.
The Blog Royal India Thailand
below are snippets f0r each post in the blog Royal india thailand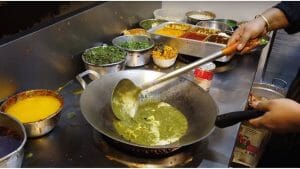 A first person perspective of the Royal India Restaurant in the Siam Paragon Food court. Authentic Indian cookery outside of India, serving authentic North Indian dishes – it does not come any more authentic! The paneer and chicken dishes were excellent, and the chef making the delicious naan bread was both amazing and mesmerising, as well as delicious. If you are looking for an alternative to Thai cuisine or missing your Indian food, then this restaurant is a must.
Read More